Yesterday i had a text of my twin sister saying she had brought me two presents.Who doesn't love present time, she told me to put my hand out and i was so excited when i found a hand chain on my hand, like the ones Ive been talking/blogging and dreaming about for so long.
The second present was another one just in case the first one broke.
She's my favourite person in the world :)


Excuse my spazzy hand.
I always always wear dark colours on my nails that usually consist of deep red, black or deep purple and not really much else but recently Ive loved experimenting with lighter colours, grey, coffee's, coral and mint shades.
Barry M do some shades that look good enough to eat.






I wouldn't mind this from Topshop Boutique to wear in the day with a floral bralet underneath.


This came through the post for me today.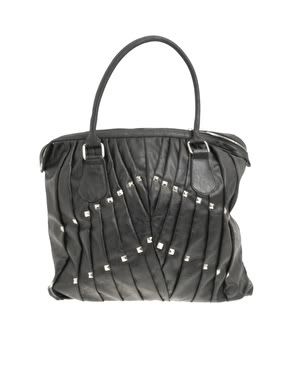 I'ts alot bigger than i expected which i was very happy about now i carry more of my life around with me. I like the sunshine poking through the clouds, i want summer so much.
Wow I've blogged alot today.
♥