I've had my eye on this Topshop dress since it's been on the Topshop website, the perfect peach colour, the shape and i lovelovelove the cut out detail. Topshop is slowly persuading me back in again after months and months of complete rubbish.


Is it worth £75 I'm thinking definitely. Hello new loan hurry up please!
Reminds me of the glorious Preen cut out dress my favourite brunette Rachael Bilson wore.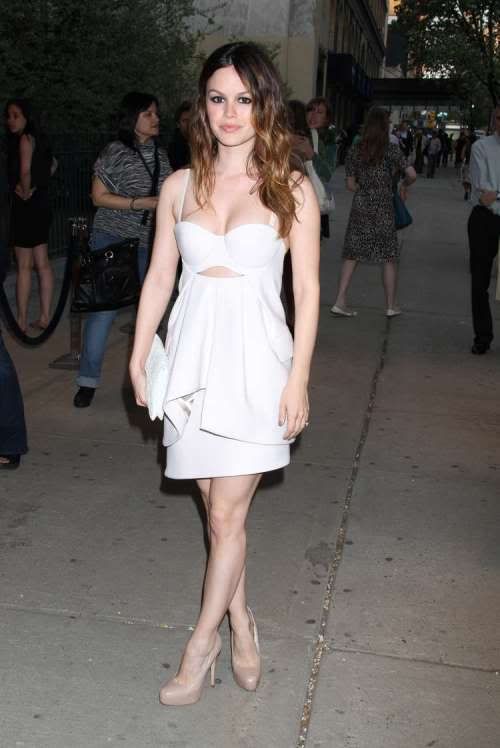 Came across this photo of Sarah Jessica Parker before, what on earths going on with the Madonna arms and awful awful outfit :(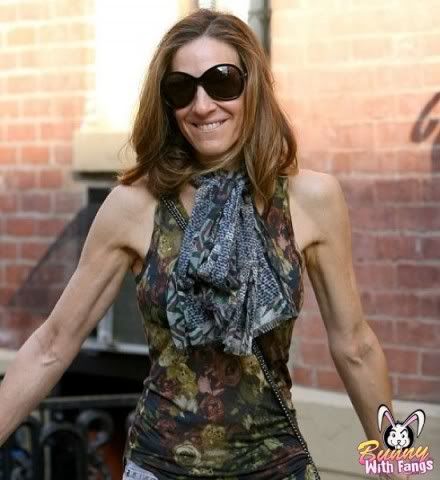 Could not be anymore excited for Sex and the City 2 after seeing the full length trailer yesterday, the fashion looks even more amazing than ever as does the story lines but if Big cheats I will not be happy not at all.
♥