I couldn't be happier that pastels, muted tones and nudes were all over the spring/summer shows. I was planning on escaping my nude, slate, rose colours but now i can comfortably stay in my style rut without feeling any kind of guilt.
Surprisingly some of my favorite pieces came from designers that i wouldn't normally be drawn to. Like Calvin Klien's floor length sheer dresses and chiffon blazers were all about minimalism and looked as light as air.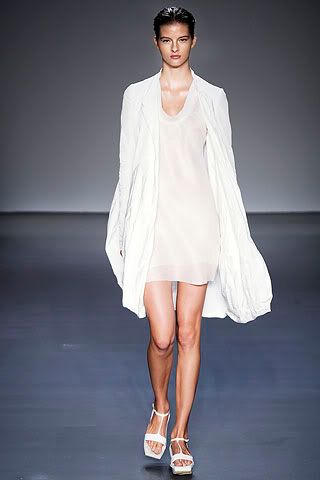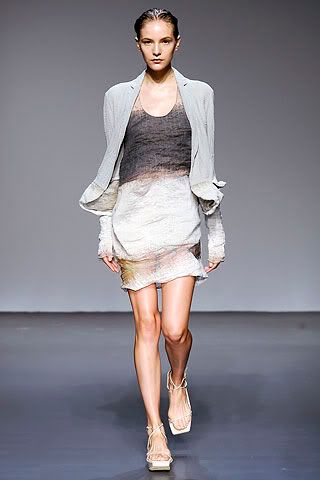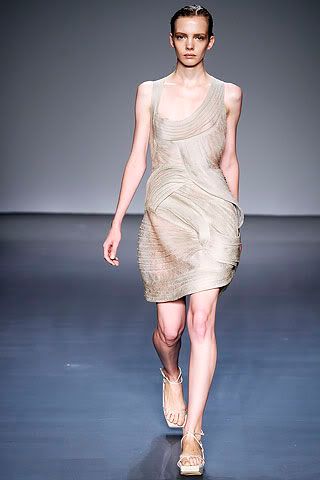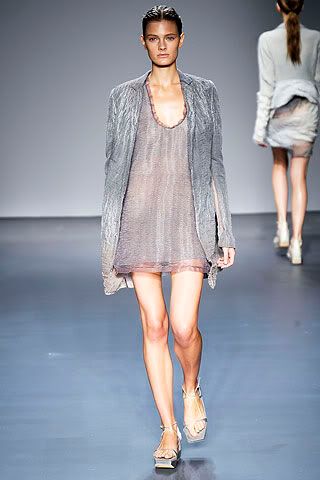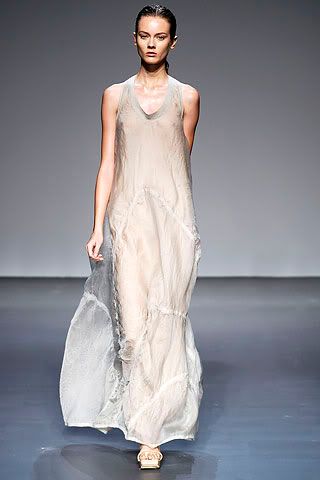 Another surprise for me was Donna Karan. I loved her close draping to the body and her dip dye colour palette of slate, duck egg blue and pastel pink. Every piece is so wearable everyday but not in a boring way in a fresh, feminine and beautifully tailored way.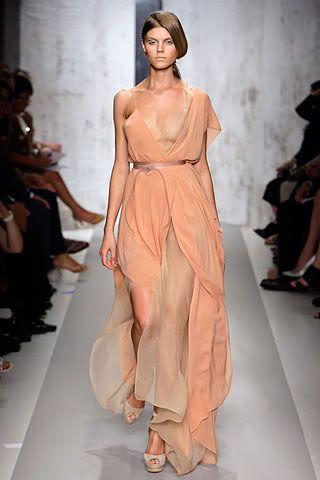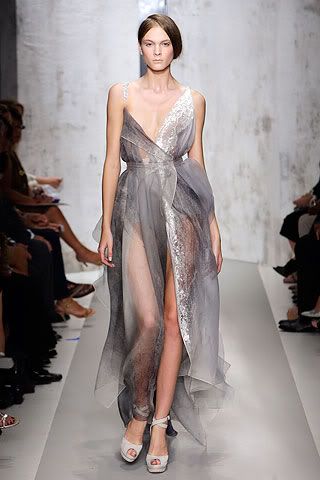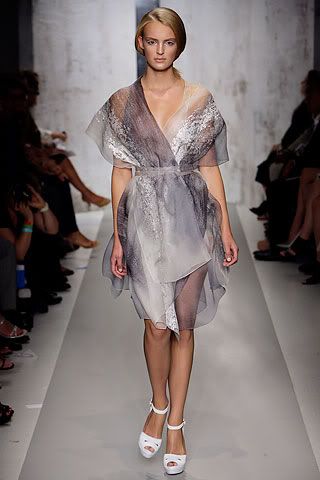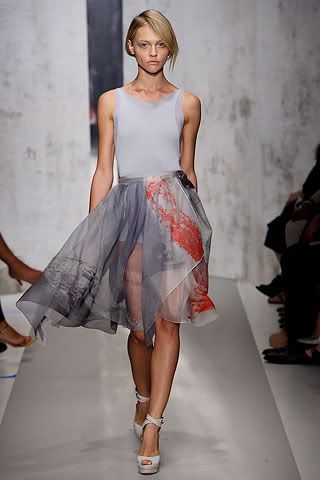 And some not so surprising. Always always one of my favorites, Burberry Prorsum. After a decade showing in Milan they finally came back to where they belong and brought us a beautiful metallic pastel colour base, amazing rauched shoulders and trench after trench just as we like it. I love the socks and heels!!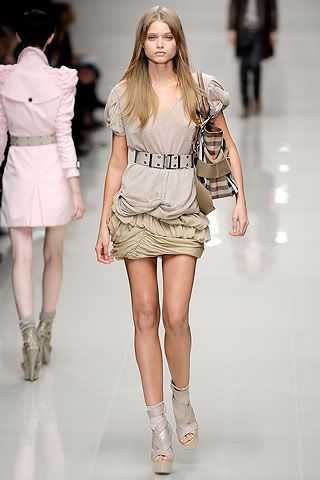 Balmain as always is perfection. Military trend being huge they played with it and added hardware to blazers, t-shirts with rips and chains and leather trousers. To achieve the look think metallic, metallic, metallic. Amazing.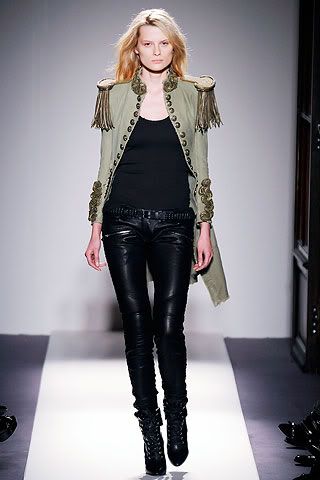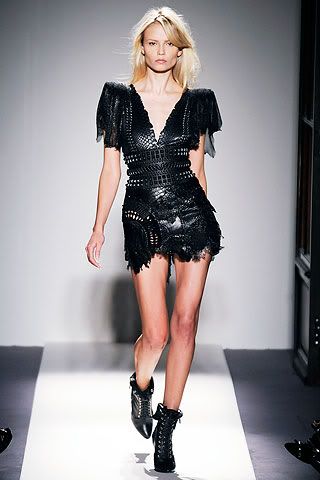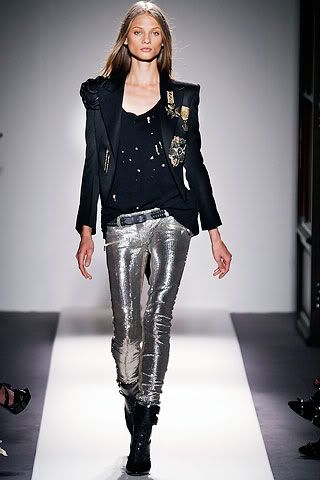 Even though i have noticed all things nude, romantic and military inspired this season another trend caught my eye while looking at the Spring catwalks. Tribal prints, not on dresses or skirts but in 'Traveler pants'. I have seen many higstreet versions and i cant wait to grab a pair and experiment. I'm not sure if i'm quite brave enough to go tribal but definitly go to my safe ditzy floral prints. I'd wear them with a simple black or grey vest and sandals is it just me but doesn't that sound the perfect summer day outfit?
I especially like Dries Van Noten versions.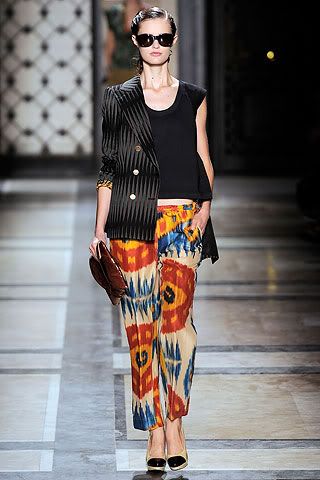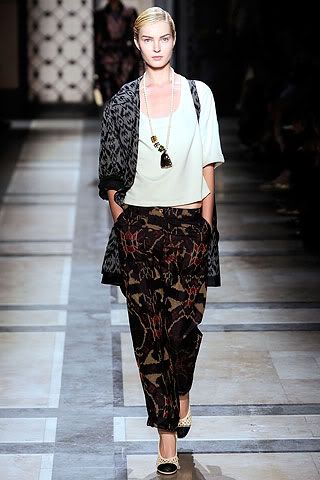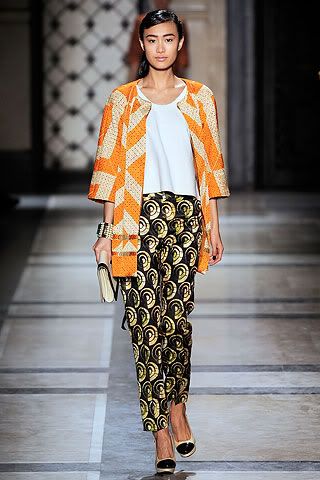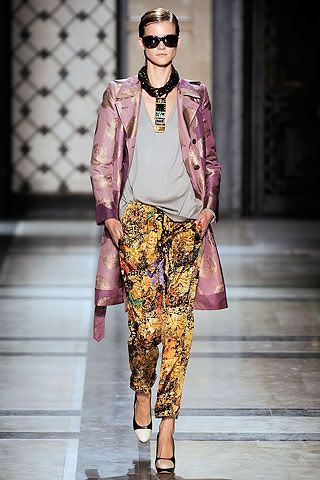 So all of the above will be influencing my Summer wardrobe having said all this at the moment i cant stop wearing head to toe black which is so unlike me and must of brought at least four new black dresses in the last fornight but i suppose i should make the most of the color while i can.

Favourite S/S new model; Ginta Lapina



Happy Valentines day, hope everyone got very spoiled :)
♥