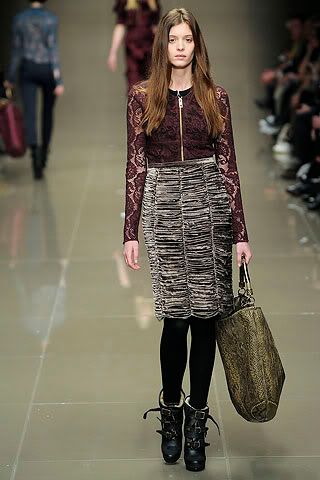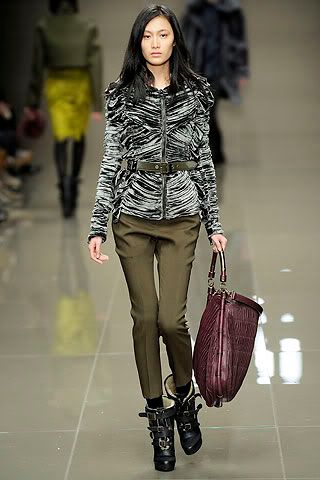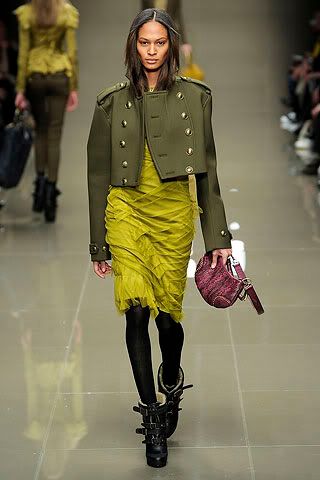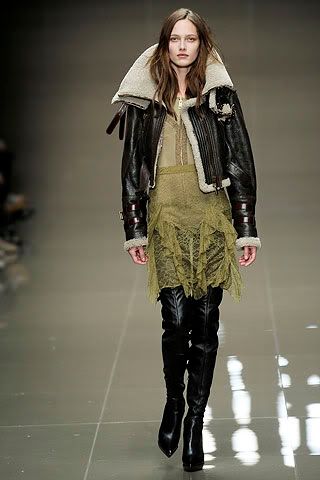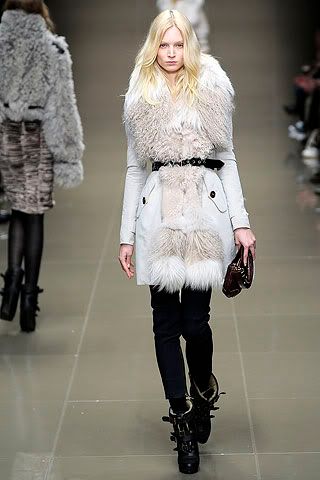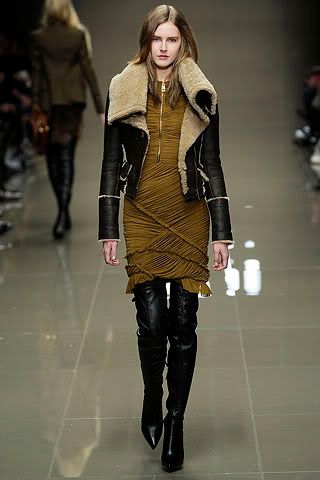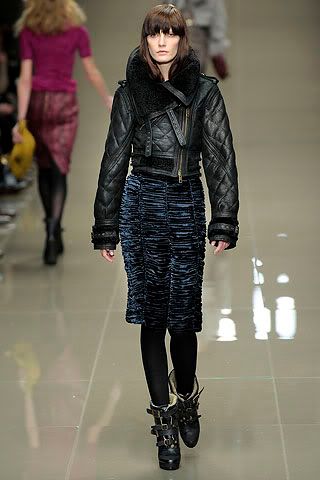 Burberry never disappoint, actually amazing I would go as far as saying favorite Burberry collection to date.
Christopher Bailey says his inspiration was the Aviator jacket. I NEED one, I want one, I have to find one!
They seem to be one of the biggest trends through the A/W 10 shows, seen everywhere from Helmut Lang, Topshop Unique and Elise Overland.
A few months ago a blogged about an Allsaints one i was lusting after, this gives me even more of a reason to invest.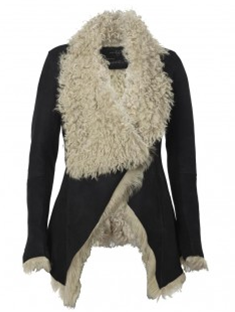 Still in love!!
I would wear it with these.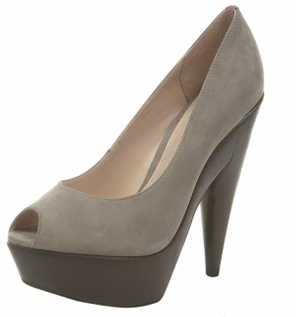 Yesterday i FINALLY found a chain body harness; I was very very happy and brought two just in case!
I have wanted to find one for over a year now and have searched literally everywhere, it will be going over pretty much everything I own.
♥