Today I brought these;


Been dreaming of clogs since the S/S collections, bored of thinking about if i would actually wear them outside of the house i finally brought some.
If Karl says yes, we say yes and i am starting to agree and think they are the perfect footwear accessory for summer.
I have a feeling these are going to cause lots of bruises on my legs and other parts of the body through drunken falling overs. They just do not look that easy to walk in? I will keep you updated.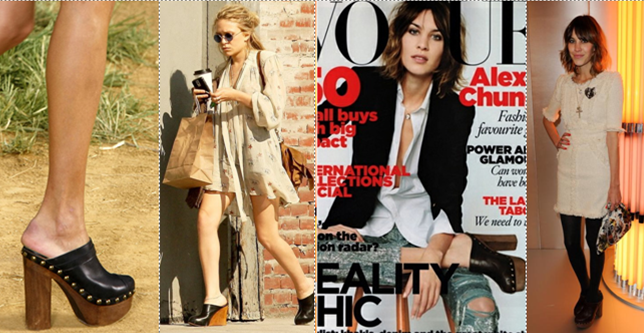 ♥